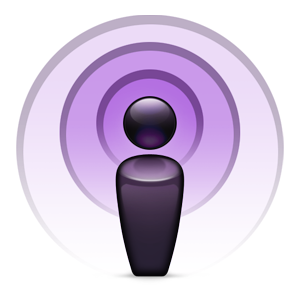 What's a podcast?
This may seem like a stupid question to you, but what the hell. A podcast is essentially a fake radio show. It's the same as a radio show, but it's not on the radio. Actually, it could be on the radio, but it would have to be available on the internet as well. The "pod" stems from iPod (duh), Apple's absurdly popular mp3 player. Personally, I'm a Zune user (yeah, I'm the one), so it could have just as easily been called a Zunecast as far as I'm concerned.
When's the best time to listen to a podcast?
This really depends on your schedule, but I'll give you some suggestions.
During your commute to/from work (either in your car, on the train, on your bike, etc.)
During your lunch break (if you don't have anybody else to keep you company)
Before bed (it will help you fall to sleep if the show is boring)
While you work (nothing helps hurry the day up more than to listen to Kev and me while slaving away at your desk, or on the construction site, or in the lab, or in the factory, etc.)
While you eat (breakfast, lunch, and dinner are only enhanced by the sounds of 300 Bucks Damage)
At the gym (nothing helps you get through that extra mile on the treadmill like our dulcet tones)
On a date (nothing will turn your date on more than hearing Kev and me yap about utter nonsense)
While cleaning your house/apartment (we'll keep you entertained and your home will be spic and span)
Any other time I didn't think of…
What's this post really all about, anyway?
OK. I want you to subscribe to the 300 Bucks Damage podcast. If you use iTunes, please find us and subscribe. If you use Zune, please do it too. If you use myYahoo, or iGoogle, or some other RSS reader… please add us. Here's the link to our general syndication feed: http://feeds.feedburner.com/3BD
Once you've subscribed to 300 Bucks Damage, you'll get the latest show when it's posted every Saturday, and you'll be free to listen at your leisure. You should still visit GordTep.com though because we have plenty of entertaining crap on here, but seeing the subscriber count go up makes us happy.