This is by no means a definitive list of the greatest games in the history of the universe. It's just a list of my favorites.
Honorable Mentions: NHL Open Ice (Arcade), Gears of War 2 (XBox 360), River City Ransom (NES), Sonic 1 (Genesis), USA Basketball (Genesis), Smackdown vs. Raw (PS2), Fight Night Round 3 (XBox 360), Legend of Zelda (NES), Superman (Atari), UFC Undisputed 2009 (XBox 360)

10. Tecmo Super Bowl (NES, 1991)
Before EA and Madden monopolized the NFL genre, there was Tecmo. It had the real teams, the real players, and the ability to play a full season with stats. I've never even been a big football guy, but I still loved this game.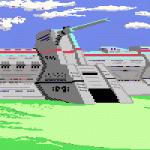 9. G.I. Joe (Commodore 64, 1985)
Most have never even heard of this game, but I have very fond memories of this one. A two-sided disk was required to hold this graphical monster. For some reason I recall the character selection screens featuring top names form both G.I. Joe and Cobra, including Zartan and Destro, among others.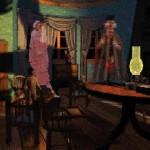 8. 7th Guest (PC, 1993)
What an awesome game! In the early Pentium and CD-Rom days, this game was king. There were countless unique, hard-to-solve puzzles and a pretty cool story. It was sort of like Clue in a haunted house, with a whole slew of brain games.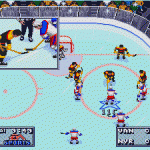 7. NHL '95 (Genesis, 1994)
An NHL game was bound to make this list. I chose '95 because it was revolutionary in that it was the first to track statistics, hand out year-end-awards, etc. It took the greatness that everybody remembers of '94 and upped it several notches.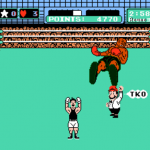 6. Mike Tyson's Punch-Out (NES, 1987)
From Glass Joe all the way to Kid Dynamite, this game was pure fun. Everybody who ever owned a Nintendo had to love this game. I can still remember the excitement I felt the first time I knocked out Iron Mike. Give him a call at 007-373-5963.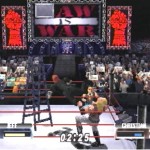 5. WWF No Mercy (N64, 2000)
WrestleMania 2000 was great, No Mercy was better. The best gameplay in any wrestling game, bar none, with a phenomenal create-a-wrestler engine. Kev and I spent countless hours playing this one in college. His Bob Backlund creation is legendary.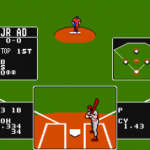 4. Baseball Stars (NES, 1989)
This is what a baseball game is supposed to be. Creating players and powering up their stats to reflect real-life counterparts was a blast. My brother and I played season after season in this game, and it never got old– excellent controls and graphics. Amazingly, this game still holds up pretty well 20 years later.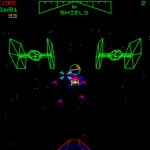 3. Star Wars (Arcade, 1983)
I can remember playing this one in the arcades and feeling as if I was actually flying an X-Wing through the death star trench. The cockpit style machine matched with the vector graphics made this one of the coolest video game experiences ever.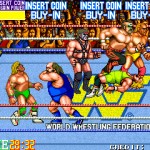 2. WrestleFest (Arcade, 1991)
Whether you're playing the Royal Rumble or Saturday Night's Main Event tag team matches, WrestleFest delivered in every way imaginable. My favorite characters in this game were Mr. Perfect and The Earthquake, but all of them were cool. I got so good that I could beat it on a single quarter– approximately 15 minutes of playtime. It seems like just yesterday I was playing this at the Caribbean Beach resort in between trips to Epcot and MGM Studios.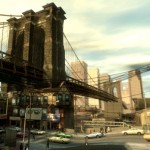 1. GTA IV (XBox 360, 2008)
Simply put, this game is a masterpiece. It's the most entertaining and complete experience of any video game ever made. Liberty City feels so incredibly real. Driving around, not even worrying about advancing the story or playing the side missions, is remarkable. Throw in tremendous characters, storylines, dialogue, etc. I am not one for long games, nor am I usually willing to put the necessary time in required to beat a game. However, with GTA, every hour was enjoyable. Even after beating the game, I went on to finish the Lost and Damned add-on which was a great game in and of itself. If you haven't played Grand Theft Auto IV, you must.