Posts Tagged 'Major League'
Posted by Gord Tep on January 30th, 2010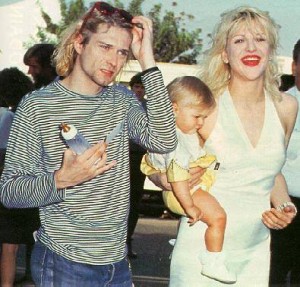 Gord and Kev visit better days. The YouTube playlist is back!
Posted by Gord Tep on September 10th, 2009
You'll find plenty of movies on this list that may not be considered among the elite in most people's eyes, but that's not what this is. The following films aren't the most successful or necessarily even the best. These are just a a bunch of awesome movies I could watch over and over again. Also, instead of doing a boring review, I'm just listing a few of my "favorites" from each film.
Honorable mentions: Coming to America, Field of Dreams, Pumping Iron, Ghostbusters, Private Parts, Manhattan, Good Fellas.

15. The Naked Gun (1988 – 1 hour, 25 minutes)
Logline: You've read the ad, now see the movie!
Favorite Character: Lt. Frank Drebin
Favorite Scene: Frank Drebin as the Ump at the baseball game
Favorite Quote: "Nice beaver!"

14. Old School (2003 – 1 hour, 31 minues)
Logline: All the fun of college, none of the education.
Favorite Character: Frank the Tank
Favorite Scene: The one with Vince Vaughn coughing, "Don't do it!" at the wedding
Favorite Quote: "… Maybe Bed, Bath, & Beyond, I don't know, I don't know if we'll have enough time."

13. Anchorman (2004 – 1 hour, 34 minutes)
Logline: His news is bigger than your news.
Favorite Character: Rob Burgundy
Favorite Scene: When Ron meets Veronica at the party
Favorite Quote: "I'm in a glass case of emotion!"

12. Pee-Wee's Big Adventure (1985 – 1 hour, 30 minutes)
Logline: The story of a rebel and his bike.
Favorite Character: Mickey
Favorite Scene: When Pee-Wee gives Francis and his father the trick gum
Favorite Quote: "I know you are, but what am I?"

11. The Birdcage (1996 – 1 hour, 57 minutes)
Logline: Come as you are.
Favorite Character: Agador (Spartacus)
Favorite Scene: When Sen. Keeley finds out his GOP buddy died in bed with an underage black whore
Favorite Quote: "Oh yes… Coldeman. The 'd' is silent in America."

10. Dirty Rotten Scoundrels (1988 – 1 hour, 50 minutes)
Logline: Nice guys finish last. Meet the winners.
Favorite Character: Freddy Benson
Favorite Scene: Freddy Benson trying to remember Lawrence Jamieson's name in jail
Favorite Quote: "May I go to the bathroom?"

9. Rocky (1976 – 1 hour, 59 minutes)
Logline: You have a ringside seat for the bloodiest bicentennial in history!
Favorite Character: Paulie
Favorite Scene: When Mickey tells Rocky breaking legs for a loan shark is a "waste of life!"
Favorite Quote: "You're gonna eat lightnin' and you're gonna crap thunder!"

8. Major League (1989 – 1 hour, 37 minutes)
Logline: When these three oddballs try to play hardball, the result is totally screwball.
Favorite Character: Lou Brown
Favorite Scene: Rick Vaughn fighting with Roger Dorn in the locker room
Favorite Quote: "Suck my dick."

7. Manhattan Murder Mystery (1993 – 1 hour, 34 minutes)
Logline: n/a
Favorite Character: Larry Lipton
Favorite Scene: When Larry wakes up in the middle of the night after dreaming about ring card girls
Favorite Quote: "Claustrophia and a dead body – this is a neurotic's jackpot!"

6. Back to School (1986 – 1 hour, 36 minutes)
Logline: Registration starts Friday, June 13, at theaters everywhere.
Favorite Character: Thornton Melon
Favorite Scene: Professor Turgeson!
Favorite Quote: "Why don't you call me sometime when you have no class."

5. Office Space (1999 – 1 hour, 29 minutes)
Logline: Work Sucks.
Favorite Character: Michael Bolton
Favorite Scene: Joanna quits her job at Chotchkies
Favorite Quote: "We get caught laundering money… We're going to federal pound-me-in-the-ass prison."

4. The Highlander (1986 – 1 hour, 56 minutes)
Logline: There can be only one.
Favorite Character: Connor McCloud
Favorite Scene: Kurgan & Connor in the church.
Favorite Quote: "Are you going to turn off the tape or shoot me with the .45?"

3. Swingers (1996 – 1 hour, 26 minutes)
Logline: Coctails first. Questions later.
Favorite Character: Trent
Favorite Scene: Trent dancing on the table in the diner
Favorite Quote: "She was smiling at how money I was."

2. Star Wars (1977 – 2 hours, 1 minute)
Logline: A long time ago in a galaxy far, far away…
Favorite Character: Obi Wan Kenobi
Favorite Scene: The swing across
Favorite Quote: "… everything's perfectly all right now. We're fine. We're all fine here now…"

1. Back to the Future (1985 – 1 hour, 57 minutes)
Logline: He was never in time for his classes . . .Then one day he wasn't in his time at all.
Favorite Character: Marty McFly
Favorite Scene: Skateboard chase
Favorite Quote: "Hey you, get your damn hands off her."